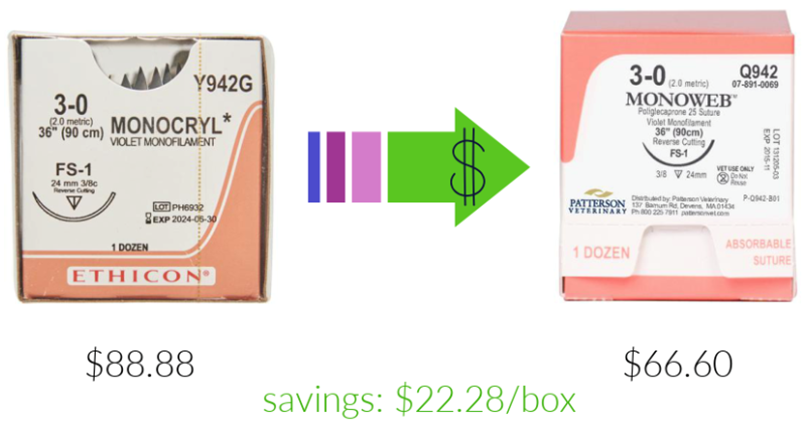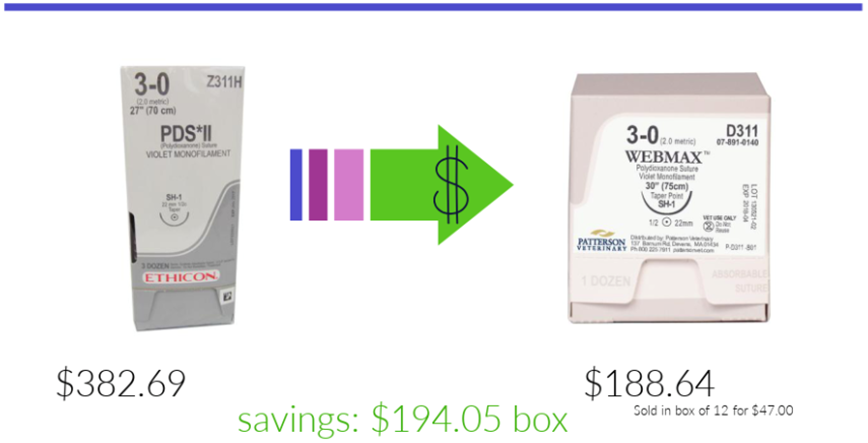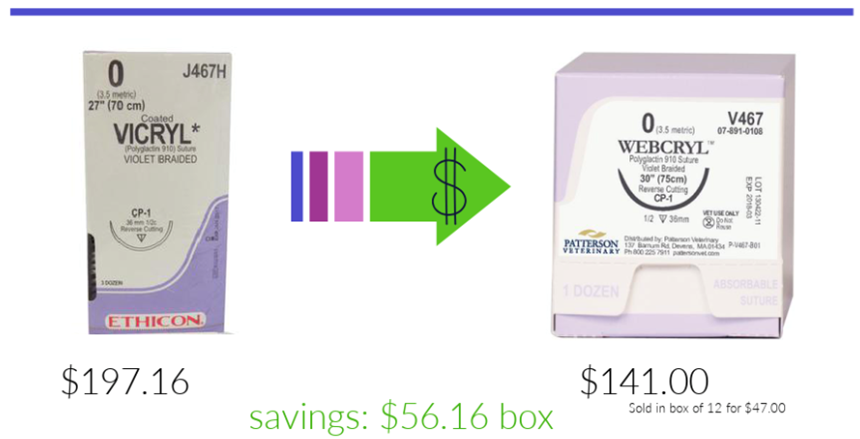 Not Just a Generic Suture:
Patterson sutures are made in the USA by Riverpoint Medical in Portland, OG
Racetrack designed packaging
Most have an extra 3″ of length compared to the Ethicon brand
FDA registered, ISO certified to 13485:2016 
Over 15 510(k) clearances on suture based products
Manufacture 60K pcs of suture every day
Patterson sells twice as much river point suture than Ethicon
Pre- and Post manufacturing testing
Exceeds USP by a minimum of 30% avg 40-40%
Sterilized by In-house ETO
Dedicated to Veterinary Market
Satisfaction Guaranteed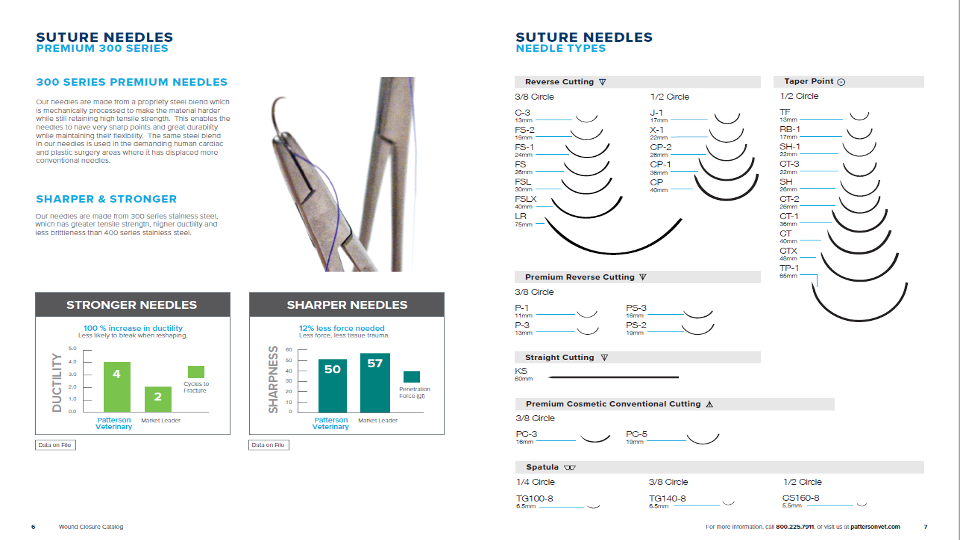 I hope you find this comparison useful!  I will be looking for additional products to pass on to you with my three goals in mind: Save Money.  Keep Prescriptions In-House.  Increase Your Profit.   If there are products you are looking to compare, let me know!  I will make a saving comparison chart for you. 
Resources for Patterson's Sutures
Acculine Report:  NEEDLE PENETRATION AND DUCTILITY TESTING