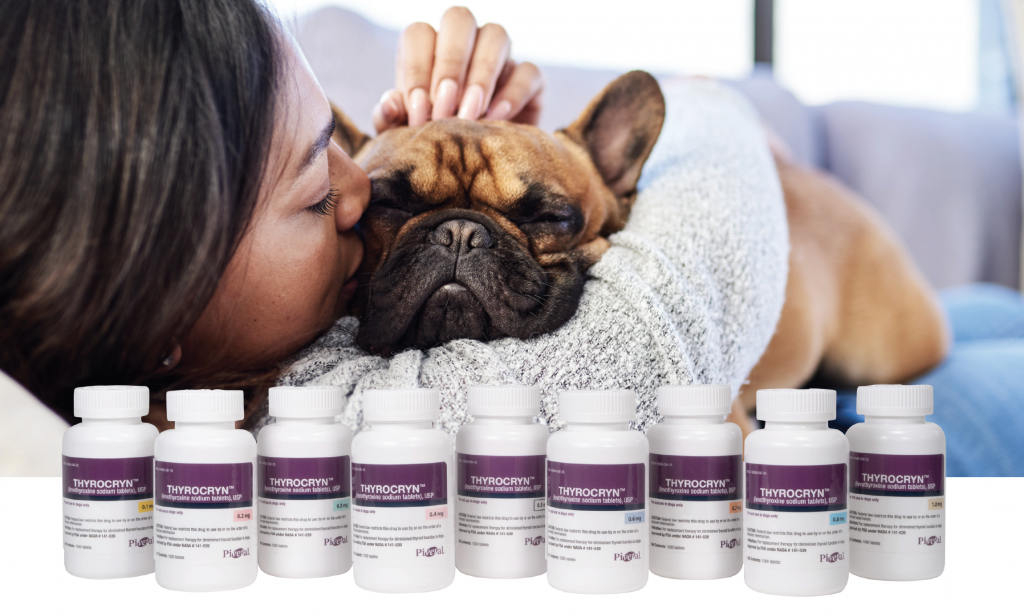 We are excited to introduce Pivetal's newest pharmaceutical solution, Thyrocryn™ (levothyroxine sodium) Flavored Tablets! This synthetic levothyroxine sodium tablet is indicated for the relief of symptoms associated with hypothyroidism in dogs. Please see attached product detailer for all specifications.
Thyrocryn™ is available for PRE-ORDER NOW! The 1000ct bottles will start to arrive to your warehouse this week, but inventory will vary by location while we fill the pipeline. The 180ct bottles will begin shipping early next week, we anticipate all locations will be fully stocked by August 20th. Call me with any questions regarding inventory in specific locations.
IMPORTANT TO READ: Pivetal has a 180ct bottle which provides 50% MORE tablets than the Lloyd Thyro-Tabs 120ct bottle and a savings per tablet up to 12%. If you are used to ordering the smaller count bottle, you will see price differences, it is because our tablet count is larger. Also, we are launching with a VPS rebate program which we hope you can take full advantage of. See attached for details.
Feel free to reach out to the Private Label Inbox with any questions.